Feel good. look good. Don't go broke!
Taking care of your grooming needs every month, without breaking your bank, is a top priority for us. Don't get us wrong. We'd be happy to charge you full fare every time you come in but we'd rather save you some cash and see you more often. To do that, we've created five different membership plans, each one tailored to meet your needs. Only want one haircut each month with the occasional extra purchase or visit? We got you. Does your hair require more regular visits to keep it lined up? We got you there, too. Maybe you only want to get those hands and feet taken care of by our amazing nail technicians every month or, maybe, you want it all! You need one of 'em, that's for sure, so make the choice that's gonna keep you sorted month in and month out. The benefits are great and there's no long term commitment on any of 'em. Tell the receptionist which one's for you and she'll get you hooked up.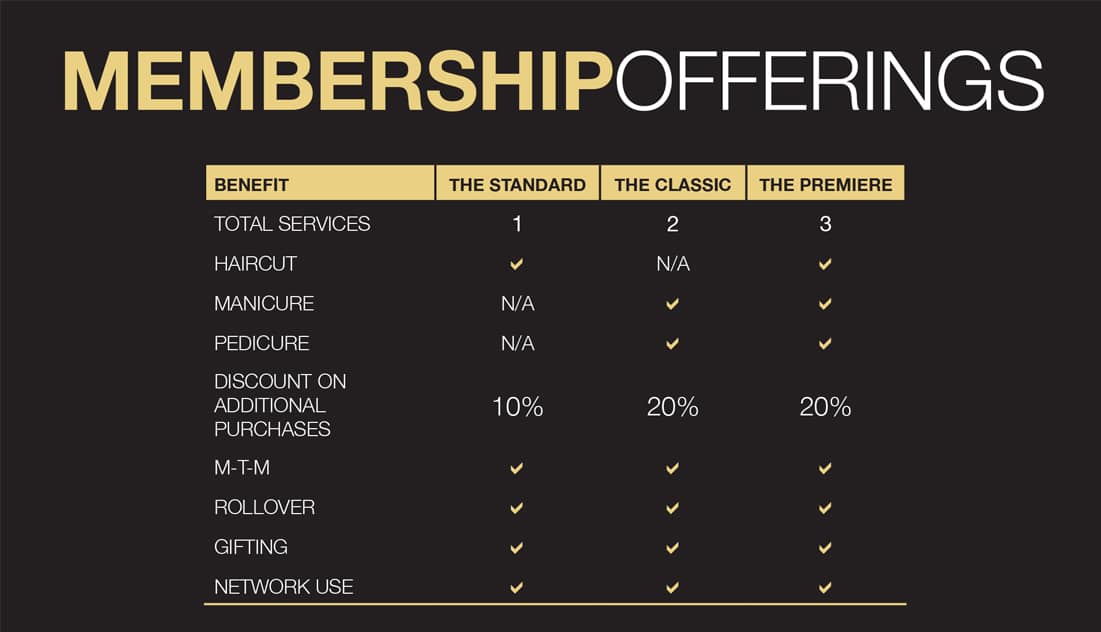 Visit your local shop today to enroll and begin experiencing the great savings and awesome benefits Hammer & Nails Membership has to offer.