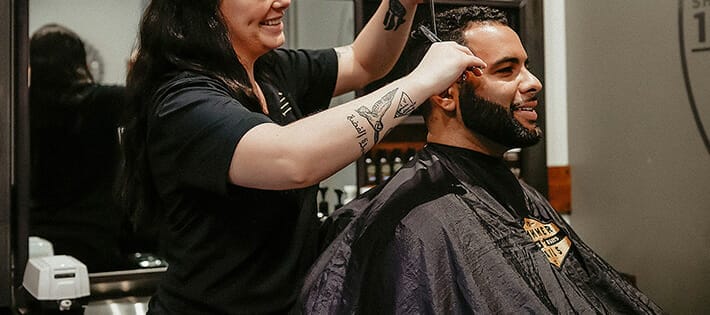 Men's Grooming Salon in Roseville, CA
We Offer Men's Grooming Services in Roseville, CA
A Premier Destination for Men's Grooming
Hammer & Nails provides premier grooming services for men in Roseville, CA. Only expect the best when you walk into our grooming lounge. We do everything from the classic haircut to luxurious foot care treatments. You get your own oversized leather chair, big-screen television, and noise-canceling headphones. Premium services include the spirit of your choice. Our Artists help men look and feel their best with our exemplary grooming services. When you walk into our grooming lounge, expect to be greeted with a warm smile in a calm environment. We're committed to catering to the extraordinary gentleman that loves to relax and get the care he deserves.
Unthink Men's Care With Grooming Services
Hammer & Nails is the place you can get a Classic Bear Grooming with a straight razor cut and a Jackhammer Experience hand and foot care for whiskey fanatics. Our men's care services include:
The Classic Cut
Classic Face or Head Shave
Classic Face Treatment
Classic Beard Grooming
Classic Grey Camo
Classic Manicure or Pedicure Cut
Face or Head Shave
Beard Grooming
Manicure or Pedicure
Essential Tea Tree Pedicure
Sports Pedicure
The Jackhammer Experience
The Hops and Cedar Experience
Big Daddy Experience
The Milk and Honey
Make an Appointment at Hammer & Nails!
There is nothing basic about the relaxation and pampering offered at our grooming lounge. We welcome guests, but we recommend becoming a Hammer & Nails Member. Our VIP and Classic Members get special savings and unique upgrades. Our grooming salon in Roseville, CA, is located at 1565 Eureka Road next to Mikuni. You don't need an appointment to come see us, but we recommend contacting us to check the availability of services. We're open Monday through Friday, 10 am to 5 pm, and Sunday, 10 am to 3 pm. Visit us today!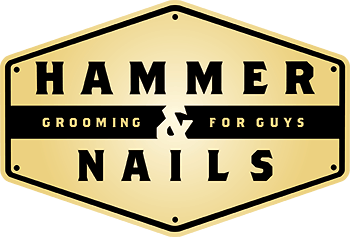 About Author
Hammer & Nails
When it comes to men's needs, it's time to think bigger. And bolder. And way more moisturized and exfoliated. It's time to recognize that men are bigger than biceps and abs. That men's health is about more than burpees and leg days. Because men have follicles and cuticles, too. And pores. And soles. And palms.