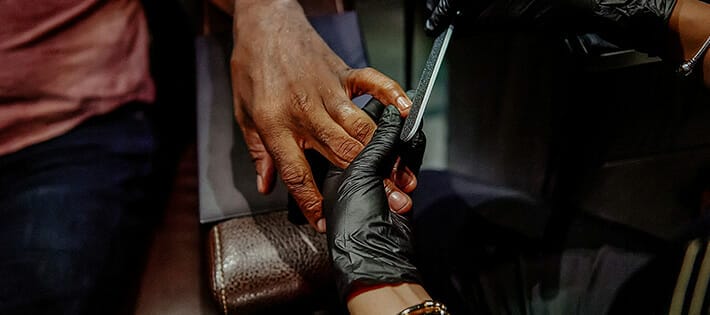 Men's Grooming Lounge in Naples, FL
We Provide Luxury Men's Grooming Services in Naples, FL
Grooming for Guys at Hammer & Nails
It's time to unthink everything you know about men's care. At Hammer & Nails, men get premium grooming services in Naples, FL. Our team is committed to making men feel at home when they walk through our doors. Our men's lounge is filled with relaxing spaces like oversized leather chairs with personal TVs. You can sip on your favorite beer or wine while listening to noise-canceling headphones and getting premium pampering services. Our Artists are here to customize our grooming services to best meet your needs. Visit us today!
Hammer & Nails Grooming Services
Whether you need a hair trim or a sports pedicure, we're here for you. All our services, from our beard grooming to our haircuts, are a complete experience tailored towards men. You can enjoy a space for socializing and relaxing while getting the care you deserve. Our men's care services include the following:
The Classic Cut
Classic Face Treatment
Classic Beard Grooming
Classic Manicure or Pedicure
Classic Grey Camo
Face or Head Shave
Manicure or Pedicure
Beard Grooming
Sports Pedicure
Essential Tea Tree Pedicure
The Hops and Cedar Experience
The Milk and Honey
Big Daddy Experience
Become a Hammer & Nails Member
Become a Member of Hammer & Nails today! We welcome walk-ins and guests, but our Members get priority services. VIP Members experience the best-in-class Premium services and curated beer and wine, while Classic Club Members enjoy a boosted experience. We offer shared access with all Memberships.
Contact Hammer & Nails to Schedule an Appointment
When you're ready to elevate your grooming experience, visit Hammer & Nails! We're located at 2500 Tamiami Trail N. Suite 116, in Naples, FL. We're open Monday through Friday from 10:00 am to 7:00 pm, Saturday from 9 am to 6:00 pm, and closed Sunday. We recommend making an appointment to ensure your spot! Contact us today!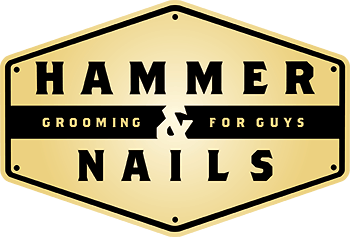 About Author
Hammer & Nails
When it comes to men's needs, it's time to think bigger. And bolder. And way more moisturized and exfoliated. It's time to recognize that men are bigger than biceps and abs. That men's health is about more than burpees and leg days. Because men have follicles and cuticles, too. And pores. And soles. And palms.