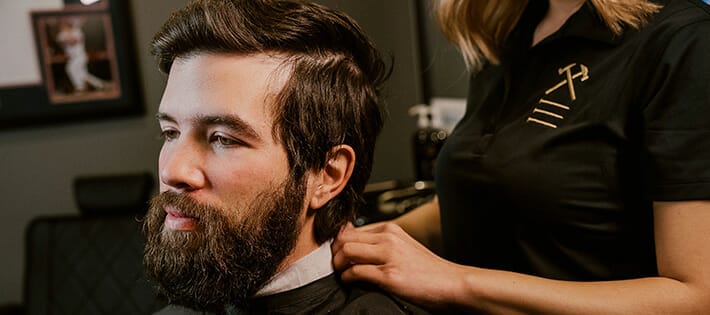 5 Tips for Beard Maintenance
You've decided to grow a beard, or perhaps you've already got one, so congratulations. A beard is a very good thing. There's scientific evidence of a link between men with facial hair and increased confidence levels. Indeed, society has been known to find the bearded man more trustworthy, mature, and respected. But to look your best, you need to properly maintain that chin hair, so here are 5 tips to help you.
Commit to the Process
Growing a beard takes time and taking care of your body helps you to grow a better beard. For the best results, you should get plenty of sleep, avoid excessive smoking or drinking, eat a well-balanced diet, and consider taking a vitamin supplement.
Keep It Clean
This may sound like a no brainer, but just as your hair needs a regular wash, so does your beard. You should wash it with a mild shampoo and follow up with a good conditioner.
Treat Your Beard Like Your Hair
Just as you use products like gels. mousse, or creams for your hair, so should you help your beard's appearance with a good quality beard oil or balm. This will keep your beard moisturized, soft, and healthy.
Avoid Harsh Soaps or Chemicals
NEVER WASH YOUR HAIR WITH YOUR BATH SOAP! Bath soaps are made to clean your body, not your hair or your beard, and the chemicals in them can dry out your beard.
Groom Your Beard
You can't look your best with a shaggy beard. Keep it under control by using a beard trimmer at least once a week. If you're not sure how to go about trimming it, visit an upscale barber shop and have an expert stylist trim it for you and show you how to do it at home.
At Hammer & Nails, we can help you with that beard. We are a luxury grooming lounge designed for men and proudly owned by women. We are your premier destination for the ultimate in men's grooming in a relaxed environment, designed with your privacy and comfort in mind. Instead of just offering haircuts, we provide you with a total grooming experience, taking into account your overall health and wellbeing. Our highly skilled artists are trained in the most up to date styles and will complement your haircut with a combination of services including nail care, skin care, face or head shaves, and hair treatments. We use only non-toxic products in all of our treatments.  Our patrons are offered a beverage of their choice and each station is equipped with a soft oversized leather chair, a big screen TV, and noise cancelling headphones so you can plug in and relax while catching the latest game.
For more information about the services we offer, or to schedule an appointment, visit our website, schedule online, or give a call at (213) 277-4045.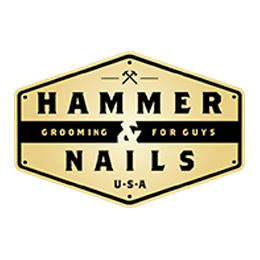 About Author
Hammer & Nails
Hammer & Nails is on a mission to make upscale men's grooming experiences available to guys everywhere. Our goal is to cultivate a community where men make time to invest in self-care, unapologetically. As the country's first BarberSpa™ we proudly deliver top-notch experiences, infusing confidence into our Grooming Club Members, every day.