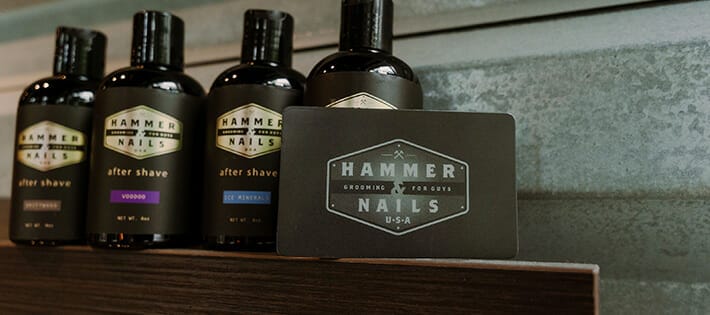 5 Tips to Beat Winter Skin
Skincare is a popular topic these days. Many men consider it something that only women need, but they couldn't be more wrong. Your skin is the largest organ in your body, covering all your tissues and organs, and protecting and nourishing it is important for your overall health. This is even more important in the winter when the weather can take a toll on your skin.
To help you through the winter, here are some skincare tips that every man should follow:
Drink More Water
Staying hydrated in the winter can be a challenge, so it's important to drink plenty of water. Skin cells, just like any other cells, are made up primarily of water, and when they're dehydrated, they don't function as well. Drinking enough water will keep your skin looking and feeling its best.
Use a Humidifier
Increase the moisture in your home to an optimal humidity level (between 40-60%), and you will help your skin absorb hydration naturally, relieving dry skin.
Exfoliate
It's common for your skin to dry out in the winter months, so you may think that exfoliating is a bad idea. To the contrary, regular exfoliating is the way we remove dead skin cells. It's best to exfoliate using a facial cleanser with glycolic acid. Glycolic acid helps to break down cell bonds making it easier to remove dead skin and debris that accumulates on your skin. The simplest method is to use your cleanser with a washcloth, or you can use an exfoliating scrub. To avoid excessive dryness though, only exfoliate once or twice a week.
Moisturize
If you're not using a moisturizer already, it's time to start. Once you're removed the dead skin cells, you need to add moisture back to your skin. If you have oily skin, you'll only need a light moisturizer, but if your skin is naturally dry, choose a more heavy duty cream. For the best results, you should moisturize twice a day. Not only will your skin be healthier but keeping your skin moisturized will help to keep those wrinkles away as we get older.
Bathe and Shave Carefully
In the winter, it's tempting to take lots of hot showers. Unfortunately, hot showers and baths can strip away natural oils, so it's best to moderate the water temperature. If you shave your face or your head, it's important for you to use a quality shave cream or gel. Using these products will give you a closer and more comfortable shave and will help to keep your skin in top shape, even during the dry winter months.
Hammer & Nails is a luxury grooming lounge designed for men and proudly owned by women. We are your premier destination for the ultimate in men's grooming in a relaxed environment, designed with your privacy and comfort in mind. Instead of just offering haircuts, we provide you with a total grooming experience, taking into account your overall health and wellbeing. Our highly skilled artists are trained in the most up to date styles and will complement your haircut with a combination of services including nail care, skin care, face or head shaves, and hair treatments. Our patrons are offered a beverage of their choice and each station is equipped with a soft oversized leather chair, a big screen TV, and noise cancelling headphones so you can plug in and relax while catching the latest game.
For more information about the services we offer, or to schedule an appointment, visit our website, schedule online, or give a call at (213) 277-4045.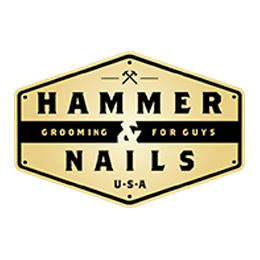 About Author
Hammer & Nails
Hammer & Nails is on a mission to make upscale men's grooming experiences available to guys everywhere. Our goal is to cultivate a community where men make time to invest in self-care, unapologetically. As the country's first BarberSpa™ we proudly deliver top-notch experiences, infusing confidence into our Grooming Club Members, every day.