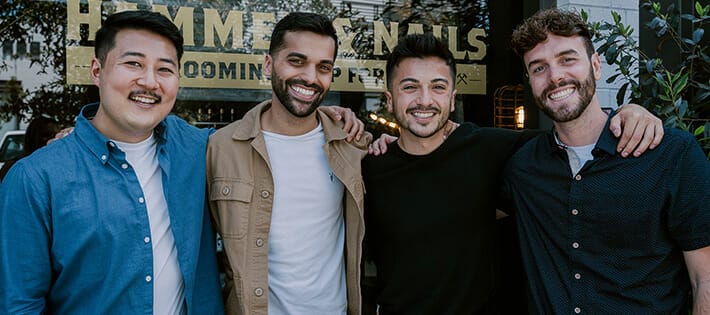 Grooming for the modern man includes so much more than simply combing your hair or trimming your beard, so here are 10 tips for you to make the most of what you've got.
Start with Your Wardrobe
If you're not sure how to dress yourself, ask someone to help you, or study one of the many style guides that are available at your bookstore or on the internet.  Once you've got an idea as to how to dress, choose clothing that makes you look your best. Avoid trendy clothes in favor of more classic looks that will stand the test of time.
Get a Good Haircut
One of the first things people will notice about you is your hair, so you want it to look good. A high quality haircut doesn't happen at  the nearest 12 minute barber shop. Instead, try an upscale shop where you can be attended to by a professional stylist.
Shave Regularly
If you like to sport a beard or moustache, that's fine, but make sure it's trimmed and tidy looking. For the rest of your face, always use shaving cream or gel along with a good razor, and finish up with a moisturizing after shave.
Take Care of Your Skin
Skin care isn't just for the ladies. Your man skin needs a regular routine of cleansing, exfoliation, moisturizing, and sunscreen protection.
Mind Your Nails
After your hair, people notice your hands and nails. Make sure your nails are trimmed and clean. Better yet, file your nails smooth and buff your nails.
Teeth
Another part of your appearance that people notice is the condition of your teeth. Keeping your teeth clean and whitened will make a much better impression on the people you meet.
Get in Shape
Exercising regularly will give you a better look but will also have many benefits for your health and overall wellbeing. In addition, your clothes will fit you better and you'll have more energy.
Stand Up Straight
Good posture makes you look better, and you'll look taller and thinner. Focus on holding your shoulders back and your stomach in and you'll be amazed at the results.
Smile More
Try to smile more, even in you don't feel like it. Smiling makes you look more friendly and approachable and can even make you feel happier.
Be Confident
Confidence is a huge part of looking good. If you're unsure of yourself, it will show in your appearance. Build up your self esteem by focusing on your positive attributes. Think of something you're good at. Write down compliments you've received. Set attainable goals for yourself and congratulate yourself when you've achieved them.
At Hammer & Nails, we can help you with all of your grooming needs. We offer expert haircuts, as well as hot towel shaves, beard trimming, manicures, pedicures, and specialized skin care treatments. We are your premier destination for the ultimate in men's grooming in a relaxed environment, designed with your privacy and comfort in mind. Our patrons are offered a beverage of their choice and each station is equipped with a soft oversized leather chair, a big screen TV, and noise cancelling headphones so you can plug in and relax while catching the latest game.
For more information about the services we offer, or to schedule an appointment, visit our website, schedule online, or give a call at (213) 277-4045.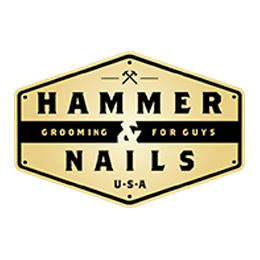 About Author
Hammer & Nails
Hammer & Nails is on a mission to make upscale men's grooming experiences available to guys everywhere. Our goal is to cultivate a community where men make time to invest in self-care, unapologetically. As the country's first BarberSpa™ we proudly deliver top-notch experiences, infusing confidence into our Grooming Club Members, every day.