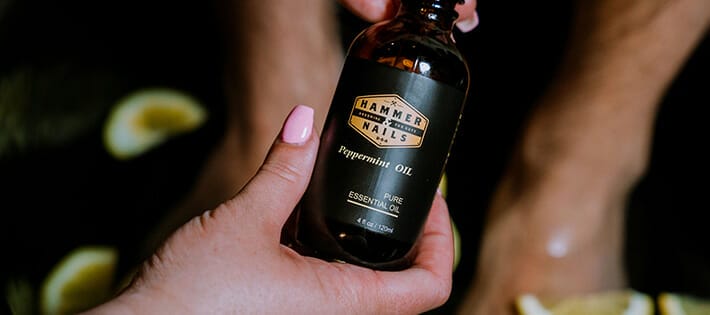 5 Reasons to Choose Non-Toxic Self Care Products
Your skin is the largest organ in your body and caring for it improves your overall health as well as your appearance and your self-esteem. Unfortunately, in today's marketplace, there are so called "skin care products" that may be harming your skin more than helping. Using non toxic skin care products has several key benefits:
Fewer Chemicals
When shopping for skincare products, read the labels carefully, and know what those chemical names mean. Non organic products often contain synthetic, man-made chemicals such as sodium laurel, mineral oils, and toxins that could be residues of pesticides.  On the label of a non-toxic product, you'll see fewer chemical names.
More Natural Ingredients
Non-toxic skin care products contain more natural ingredients. When you read the labels on these products, you'll recognize most or all of the items in the formulation, such as fruits, essential oils, vegetables, and flowers. You won't find fillers, silicon, parabens, sulfates, synthetic fragrances, retinol, petroleum distillates, artificial colors, sulfates, silicones, or minerals.
Fewer Side Effects
Many of the chemicals found in industrial skin care products can produce unwanted side effects. They can cause allergic reactions, with symptoms ranging from a slight rash to red, swollen, or peeling skin. In severe cases, you could experience swelling of the mouth, face, lips, tongue, or throat. With natural ingredients, these reactions are rare.
Gentle on the Skin
Though the synthetic ingredients in some products can produce immediate results, they can also cause harm over time. Natural and organic ingredients work in harmony with your body, allowing your skin to better balance and mend itself. Natural oils, honey, aloe, and shea butter may take longer to take effect, but they're better at producing smooth soft skin in the long run.
Consider the Environment
Since organic products use naturally grown ingredients free from pesticides and fertilizers, they don't negatively impact the environment. By using these products, you're supporting the sustainability of the world around you.
Hammer & Nails is a luxury grooming lounge designed for men and proudly owned by women. We are your premier destination for the ultimate in men's grooming in a relaxed environment, designed with your privacy and comfort in mind. Instead of just offering haircuts, we provide you with a total grooming experience, taking into account your overall health and wellbeing. Our highly skilled artists are trained in the most up to date styles and will complement your haircut with a combination of services including nail care, skin care, face or head shaves, and hair treatments. We use only non-toxic products in all of our treatments.  Our patrons are offered a beverage of their choice and each station is equipped with a soft oversized leather chair, a big screen TV, and noise cancelling headphones so you can plug in and relax while catching the latest game.
For more information about the services we offer, or to schedule an appointment, visit our website, schedule online, or give a call at (213) 277-4045.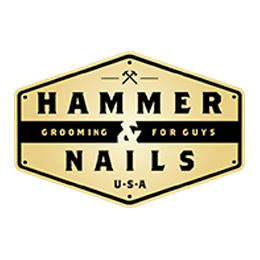 About Author
Hammer & Nails
Hammer & Nails is on a mission to make upscale men's grooming experiences available to guys everywhere. Our goal is to cultivate a community where men make time to invest in self-care, unapologetically. As the country's first BarberSpa™ we proudly deliver top-notch experiences, infusing confidence into our Grooming Club Members, every day.