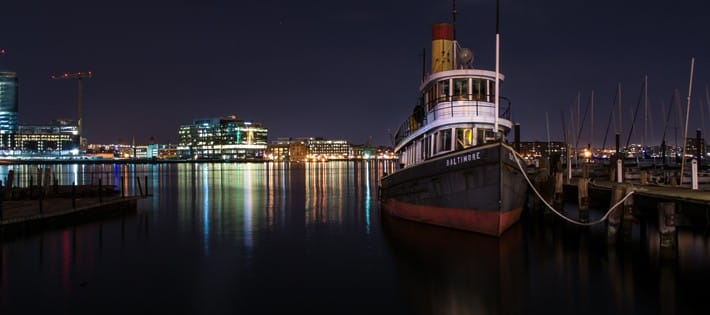 A California salon that bills itself as a men's grooming shop in a "man cave nirvana" is expanding to Maryland, with its first location opening at Metro Centre in Owings Mills within six months.
Hammer & Nails Grooming Shop for Guys, whose founder has appeared on ABC's Shark Tank, offers hand and foot care, haircuts and shaves. The business, with one Los Angeles salon, plans to grow to 250 locations nationally by 2022.
Ten franchised shops are planned for Maryland over the next three years.
"Demand for our services is on the rise; more men are seeking out services we offer like manicures and pedicures," Bart Butler, an area representative for the franchisor, said in an announcement Tuesday.
Butler said he is seeking franchise partners for a second Baltimore county site as well as for locations in Fells Point, Annapolis, Arundel Mills in Hanover, Columbia and five locations in Montgomery and Prince George's counties.
Hammer & Nails founder and CEO Michael Elliott said the brand is serving an untapped sector of the health and wellness industry, the $21 billion male grooming sector.
"No one is delivering male-centered grooming services the way we are," Elliott said in the announcement. "We're still at the ground floor of our development in Maryland."
Elliott got the idea for the salon in 2013 after visiting a nail salon for a manicure and pedicure and feeling out of place in an environment geared to women. He opened the first and only corporate owned location in November 2013 on Melrose Avenue in Los Angeles. Three more shops are opening this spring and summer in Miami; Folsom, Ca.; and Frisco, Texas.
Salons are designed with oversized leather chairs, personal TVs, noise canceling headphones and dark wood and steel decor.
The brand started franchising in 2015 and has awarded licenses for more than 200 shops.
LINK: https://www.baltimoresun.com/business/bs-bz-hammer-nails-mens-grooming-20170502-story.html