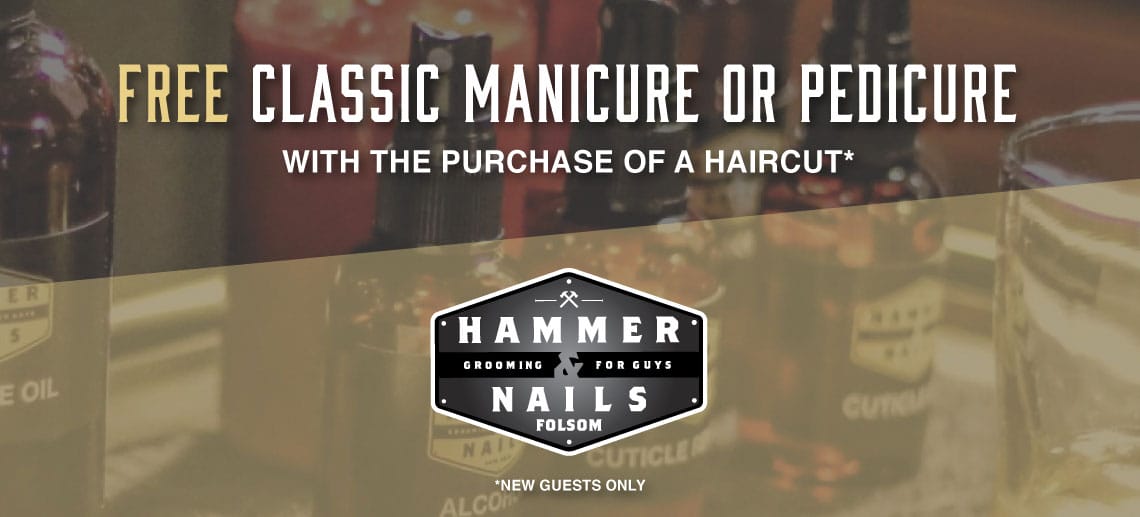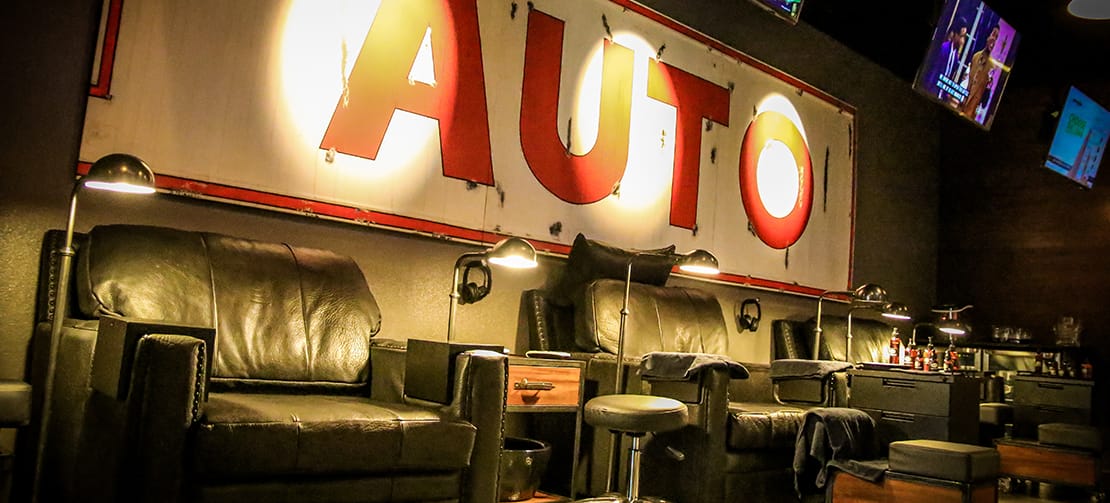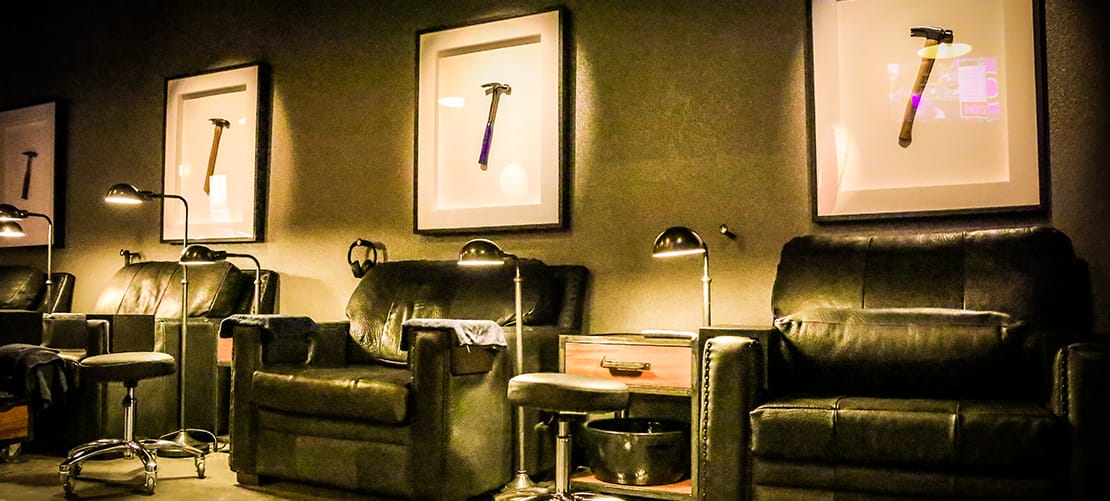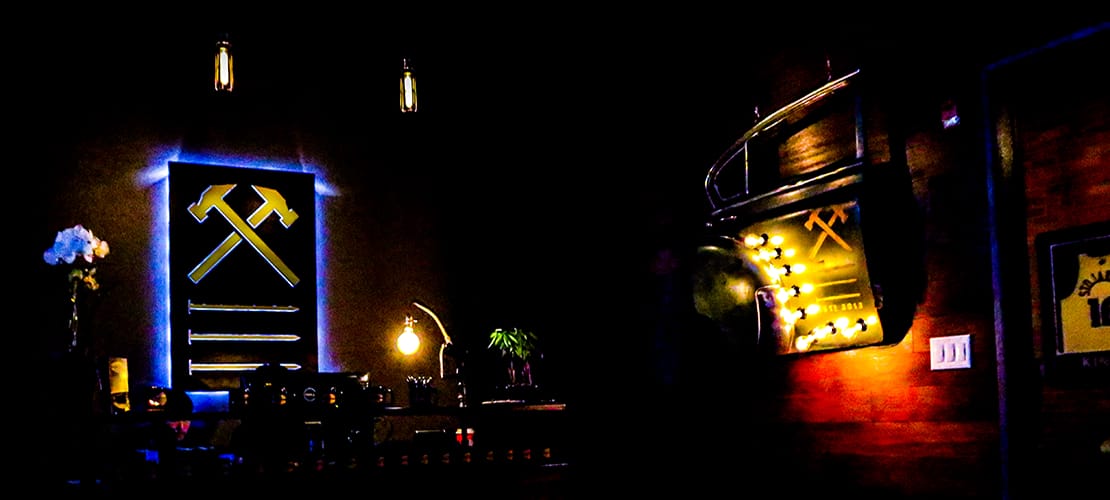 Your Premiere Destination for Hand and Foot Care, Haircuts and Shaves All in Relaxed Man Cave Nirvana.
At Hammer & Nails Grooming Shop for Guys – Owings Mills, we're offering the full complement of services available at Hammer & Nails | Grooming Shop for Guys. Our professional nail technicians will get your hands and feet on point and our experienced barbers will get your hair and shave perfect. Ask your significant other if they think you could use a pedicure or a manicure. Ask them if they think you could use a slick new haircut before you head out this weekend. Chances are that they'll answer "yes" to all three. When they do, we're here for 'ya. With six barber chairs in our Barbering Room and five "fit for a king" spots in our Hand and Foot Room, we've got plenty of appointments available for you! Ditch the bright lights, terrible reality television, judgmental stares and nasty smell of nail polish in the air. Come on in to experience our totally unique man cave nirvana atmosphere that was conceived and designed with you in mind! Fall into a hand crafted bison leather chair, control and watch your own HD television, slip on a pair of Bose headphones, grab a beverage and relax. When you're done, you're gonna feel and look like a million bucks!
10209 Grand Central Ave Ste. 112
Owings Mills, MD 21117
Connect with Us
Get on the list to keep up to date on promotions, events and news about Hammer & Nails | Grooming Shop for Guys Owings Mills.