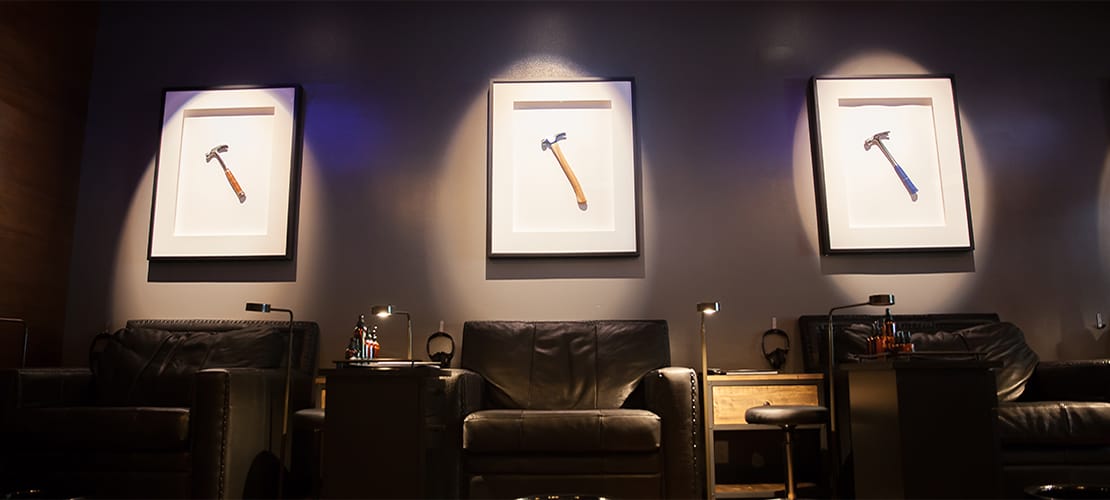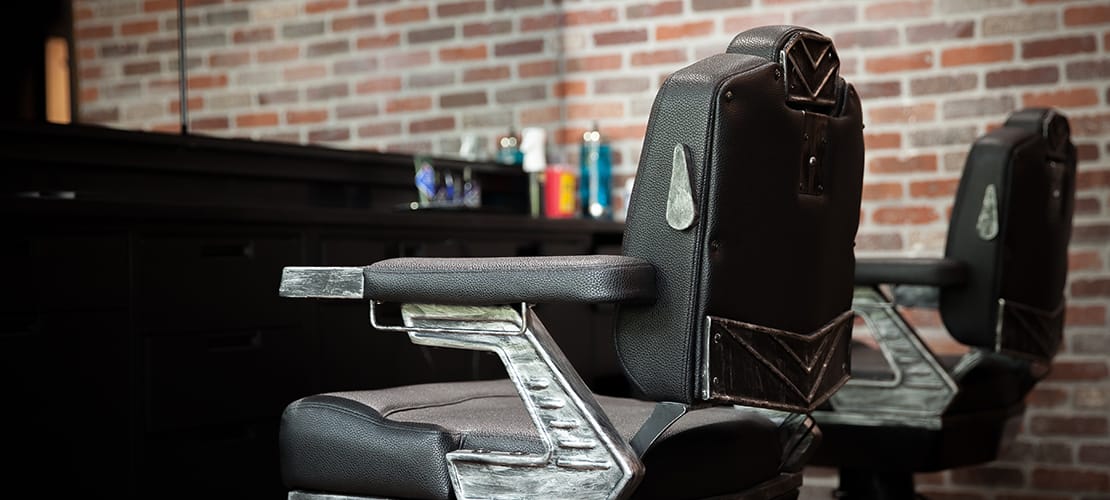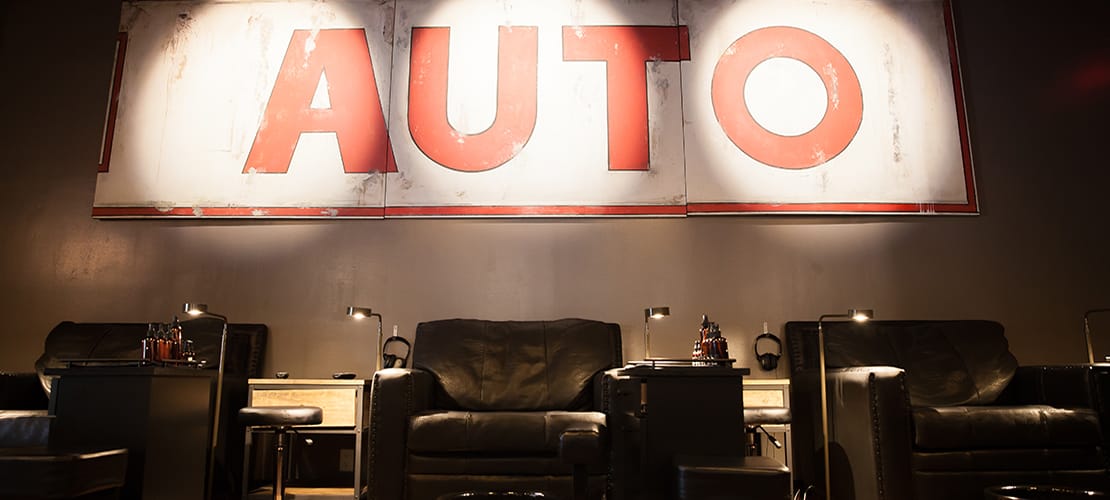 Your Premiere Destination for Hand and Foot Care, Haircuts and Shaves All in Relaxed Man Cave Nirvana.
At Hammer & Nails | Grooming Shop for Guys – Midtown Miami, our professional nail technicians will get your hands and feet on point and our experienced barbers will get your hair and shave perfect. With three barber chairs in our Barbering Room and seven "fit for a king" spots in our Hand and Foot Room, we've got plenty of appointments available for you! Ditch the bright lights, terrible reality television, judgmental stares and nasty smell of nail polish in the air. This is your spot! Come on in to experience our totally unique man cave nirvana atmosphere that was conceived and designed with you in mind! Fall into a hand crafted bison leather chair, control and watch your own HD television, slip on a pair of Bose headphones, grab a beverage and relax. When you're done, you're gonna feel and look like a million bucks!
Monday

12pm – 8pm

Tuesday

10am – 8pm

Wednesday

10am – 8pm

Thursday

10am – 8pm

Friday

10am – 8pm

Saturday

9am – 8pm

Sunday

12pm – 5pm
122 Buena Vista Blvd
Miami, FL 33127
Visit Our Shop, Today!
You're obviously interested in what we have to offer since you're here on our site. Get over here and experience what Hammer & Nails | Grooming Shop for Guys is all about! You can book an appointment right from this page, you can call us at 786-472-8199 or you can swing by the Shop at 122 Buena Vista Blvd in Miami and hope that we have an opening right then and there. We get pretty busy so it's always in your best interest to book ahead. The Shop is in the Shops of Midtown Miami at the corner of Buena Vista Blvd and NE 32nd Street. If you want to learn a little bit more about our Shop before you head over, you can check out our Facebook page, too.
Oh yeah, we've got gift cards, Too.
No more ties! No more sweaters! No more beer of the month club! Bring something new to birthdays, Valentine's Day, Father's Day, anniversaries and more. Give any guy in your life the gift that will not only make him feel like a million bucks but will make him look like it, too. The icing on that cake is that many of our service offerings will actually provide some sort of health benefit while making the recipient feel like a king at the same time. A gift certificate or gift card from Hammer & Nails | Grooming Shop for Guys can be purchased in any dollar amount you choose, can be used for any service or product we offer and can be redeemed at any of our locations across the country.
By the way, there's two ways to buy: you can stop over at the Shop and get a gift card complete with high-end packaging that will keep the recipient guessing about what you got him or you can click here and customize an email-able gift certificate. Either way, you're the hero.
Need a Place to Host a Private Event?
Forget about having your next event or party at some packed bar or restaurant. Even worse, some banquet room. Throw your next shin dig at our Shop. You provide the food and drinks. We'll provide enough barbers and/or nail technicians to take care of all your guests. And all this will happen in our totally unique man cave nirvana setting that's all about the experience. It doesn't matter if it's a birthday party, a pre-bachelor party stop, a business meeting or just because you wanna be considered the party master. We'll make sure everyone has an unforgettable time! Call us at the Shop or shoot us an email at shop1@hngrooming.com for details and availability.
Wanna Work Here?
We're only as good as our team. Really. We've built a Shop that delivers on the man cave nirvana part but it's our service providers that make the experience all it should be. Shoot us an email with your resume and a short note letting us know which position you'd like to speak with us about (Receptionist, Spa Attendant, Nail Technician, Barber or Master Barber) to shop1@hngrooming.com. If we have an opportunity for you, we'll reach out right away.
Connect with Us
Get on the list to keep up to date on promotions, events and news about Hammer & Nails | Grooming Shop for Guys Midtown Miami.