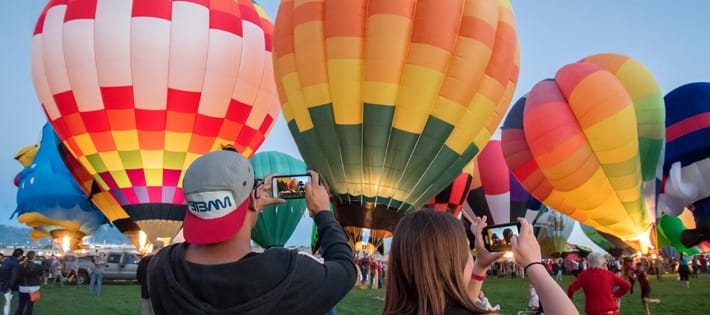 ALBUQUERQUE, N.M. (KRQE) – A new style of salon targeting men is about to set up shop in New Mexico and it's putting the land of enchantment in the national spotlight. Why? Because the salon has already been featured on a big-time television show.
The company, Hammer and Nails Grooming Shop for Guys, was featured on Shark Tank back in September of 2014. While the creator of Hammer and Nails didn't get any of the sharks to bite and fork over cash, the idea got so much attention that he's expanding.
Michael Elliot is the creator behind Hammer and Nails. It's described as the ultimate man cave nirvana. It's a place where men can get barbering services, manicures and pedicures in style. Picture over-sized leather chairs, your own personal TV and drinks.
After Shark Tank, he opened up his first location in Los Angeles.
Just recently, the company sold franchise rights to build more locations including Texas and New Mexico. The man behind the expansion has lived in New Mexico for 12 years.
Ron Guthrie, a local franchisee owner for numerous businesses, is now looking at opening up several shops in the metro.
"For me, Winrock is looking very good with the revitalized Winrock being across from Uptown. Rio Rancho is very viable. Tanoan makes sense for us as well," said Guthrie.
They're also looking to open at least one location in Santa Fe and one location in Las Cruces. Guthrie says each location will employ around 14 people. His goal is to be open by summer or early fall.
And while it's a salon set up for men, women can get services there, too.
"We don't say that women cant come in at all. But we don't do polish. It's meant to be a comfortable thing. If that's whats right for a woman, we're not going to say you're not allowed," said Guthrie.
To watch the segment, click below: